Microsoft Teams heeft sindskort ondersteuning voor ruimtelijke audio (spatial audio). Hierdoor hoor je het geluid daadwerkelijk uit de richting komen waar de spreker op jouw scherm staat, waardoor het makkelijker en duidelijker is om te volgen wie er praat! Zo lijkt het dus net alsof je collega naast je zit…
Microsoft Teams met ruimtelijke audio
Ondersteuning voor spatial audio in Microsoft Teams is toegevoegd in de desktop-apps op zowel Windows als Mac. Wat de functie doet is de richting van het geluid overeen laten komen met waar diegene op beeld staat. Het werkt wel alleen in de Gallery-weergave. Als iemand die linksboven op het scherm staat aan het woord is, hoor je zijn of haar stem dus dan ook vanaf linksboven uit je speakers of headset komen. Als meerdere mensen tegelijk praten, dan hoor je de stemmen ook vanuit meerdere richtingen komen. Net als in een echte vergadering dus. Het voordeel is dat je zo beter kunt volgen wie er spreekt, naast de visuele aanwijzingen op het scherm.
De functie is in te schakelen via de Devices-instellingen van Microsoft Teams. Onderaan vind je een schakelaar voor Spatial audio. Je moet wel aan specifieke hardware-eisen voldoen om hiervan gebruik te kunnen maken. De ruimtelijke audio wordt ondersteund op bedrade headsets (zowel via usb als koptelefoonaansluiting) en (ingebouwde) stereospeakers in laptop en desktops. Wat de Mac betreft werkt dit dus met de ingebouwde speakers in bijvoorbeeld MacBooks met Apple Silicon-chip. Volledig draadloze Bluetooth-headsets worden momenteel niet ondersteund vanwege beperkingen in het protocol, zo zegt Microsoft. Daarvoor is ondersteuning voor het nieuwere LE Audio nodig, wat nog maar bij weinig headsets het geval is.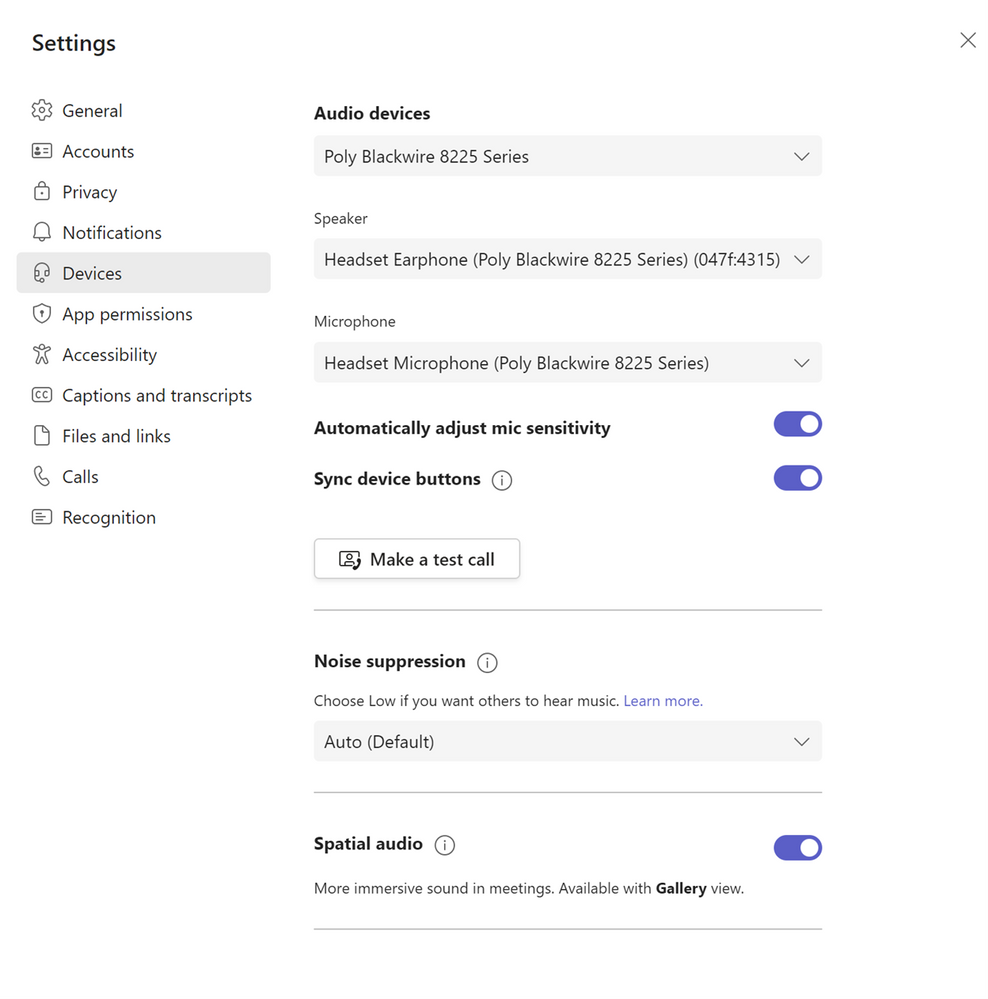 Hoor het verschil zelf
Microsoft heeft een demovideo opgenomen waarin je zelf kunt horen hoe de functie in de praktijk klinkt. In het videogesprek met zes deelnemers hoor je het geluid duidelijk uit de juiste richting komen, mits je een geschikt device hebt. Je kunt het verschil ook op de iPhone horen, al werkt het in Microsoft Teams dus alleen op de desktop.
De nieuwste versie van Microsoft Teams download je via de website van Microsoft of check de updates in de app zelf.
Hulp nodig? Bel Cloud Solutionz op 030 – 227 23 10 en wij helpen je graag!