IT Monitoring
De IT omgeving binnen een organisatie is van uiterst belang om efficiënt en schaalbaar te kunnen werken. Maar wat als de omgeving nog efficiënter zou kunnen zijn? Dan zou je dit als organisatie zeker gerealiseerd willen zien, toch? Bij Cloud Solutionz kunnen we alle delen van de IT omgeving die we in beheer hebben monitoren om zo tot belangrijke inzichten te komen met betrekking tot IT optimalisatie. We noemen dit: IT monitoring. Zo weet je als organisatie precies hoe en waar jullie IT infrastructuur verbeterd kan worden en of er kosten bespaard kunnen worden.
Zelf optimaliseren, of toch het beheer uitbesteden?
Wanneer we tot belangrijke inzichten zijn gekomen, wordt het tijd om te gaan optimaliseren. Bij Cloud Solutionz adviseren we graag over hoe de belangrijke analysepunten omgezet kunnen worden tot actie, maar we kunnen het ook helemaal voor jullie uit handen nemen. Zo kunnen er nog meer kosten en tijd bespaard worden en ben je zeker van optimale resultaten.
Op onze pagina over IT beheer uitbesteden vind je hier meer informatie over.
Met IT monitoring bij Cloud Solutionz kan je het volgende verwachten:
Constante monitoring van de door ons beheerde IT omgeving op proactieve basis

Opsporen van mogelijke dreigingen en lekken

Beoordelen van de benodigde capaciteit voor de gehele infrastructuur

Voorkomen van toekomstige storingen

Kosten besparen door een efficiëntere IT omgeving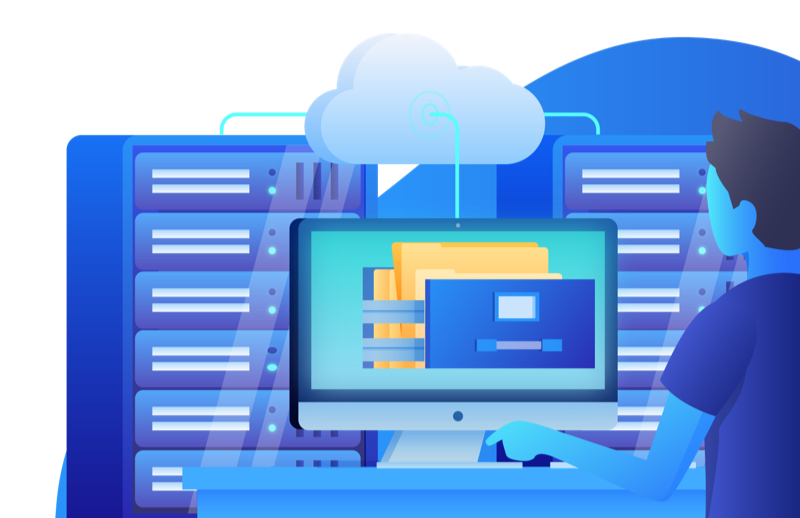 Een proactieve basis
IT monitoring wordt steeds lastiger. De IT omgevingen zijn steeds vaker hybride en verspreid over meerdere datacenters. Hierdoor wordt de infrastructuur afhankelijk van verschillende leveranciers. Dit maakt het monitoren een stuk uitgebreider en belangrijker.
Door proactief te monitoren kunnen we heel wat verstoringen in de omgeving voorkomen. Dit kan heel wat kosten besparen en zorgt ervoor dat er binnen de organisatie efficiënt doorgewerkt kan worden. Ook bespaar je zo heel wat interne frustratie over niet werkende systemen.
Met proactief monitoren bedoelen we dat we op voorhand mogelijke problemen of mogelijke knelpunten met betrekking tot de beschikbaarheid, veiligheid, continuïteit en capaciteit van jouw bedrijfsprocessen en applicaties in de IT infrastructuur weten te voorkomen.
Bewezen resultaat
Bij Cloud Solutionz monitoren we op basis van onze standaard bouwblokken. Dit vullen we aan waar nodig met maatwerk. Door van A tot Z te weten waar we precies mee bezig zijn, behalen we keer op keer weer het resultaat dat van ons verwacht wordt. Dat is waar we blij van worden!
Met ons IT beheer wordt het nog beter!
Wat is IT monitoring?
IT monitoring is het constant monitoren van de complete IT omgeving binnen een organisatie om zo mogelijke problemen te voorkomen en tot belangrijke optimalisatie inzichten te komen. IT omgevingen kunnen zo op basis van data veiliger, beter en kostenefficiënter ingericht worden. 
Waarom IT monitoring uitbesteden?
IT monitoring vergt veel kennis en tijd. Er moet constant in de gaten gehouden worden hoe updates en aanpassingen in de infrastructuur zich gedragen en presteren. Wanneer hier niet de volledige focus naar uit gaat, kunnen belangrijke inzichten over het hoofd gezien worden. Als organisatie focus je liever op de primaire bedrijfsvoering, al helemaal in een tijd waar IT personeel schaars is. Ook kan het in dienst nemen van een ervaren IT-team veel kosten met zich meenemen. Het uitbesteden van IT monitoring en IT beheer is dan al snel goedkoper.
Transparant in wat we doen!
Wil je meer te weten komen over de vele oplossingen die Cloud Solutionz je kan bieden? Plan dan eens een vrijblijvend adviesgesprek met één van onze experts in!